Parish Leadership
Staff and parishioners at St. Nicholas express their Baptismal promises by serving and participating in the building of God's Church through the sharing of their time, talents, and treasure.
One of the many ways this happens concretely is through parish leadership positions such as:
 Pastoral Council
 Finance Council
 Parish Life Ministry
 Parish Staff
Parish Staff
The Parish Staff serves the parish in consultation and collaboration with the Pastor. They gather for prayer and monthly staff meetings for an assessment of Liturgies and events from the past month, a review of needs for the upcoming month, to provide ministry reports, and to plan new events in support of the goals of our five-year Pastoral Plan. The Parish Staff serves the pastor by participating in long-term planning, visioning, and implementation of parish Liturgies, Catechesis, Sacramental Preparation, Evangelization, Social Outreach, and Pastoral Care.
Contact our staff members at the parish office 757-340-7231.
Fr. Venancio "Jun" Balarote, Pastor
Lora DiNardo, Pastoral Associate/Business Manager – Ext.16
Receives calls for: Anointing of the Sick, Visitation of the Sick/Homebound, Marriage Prep., Funerals, Annulments, Liturgy, Facilities Usage, Living Our Mission Campaign, ACH Direct Deposit Contributions
Steve Branning , Director of Christian Formation & Evangelization – Ext. 26
Receives calls for: Sacramental Preparation – Baptism, RCIA, First Sacraments; Christian Formation grades K-5; Sunday Children's Liturgy; Vacation Bible School, Adult Christian Formation; Small Faith Sharing Groups & Book Studies
Jeff Mingin, Director of Youth Ministry
Receives calls for: Middle School /Edge, High School / Life Teen, High School Confirmation, Youth Retreats
James Gardner, Director of Music Ministry, – Ext. 18
Receives calls for: Adult, Family and Children's Choirs; Folk Group, Music
Social Ministries Coordinator
Receives calls for: Crisis Assistance, Appalachia Ministry, Respect Life, Thanksgiving Baskets, Christmas Boards, Winter Shelter and the Food Pantry
James Throne, Maintenance Manager – Ext. 24
Receives calls for: Facilities Maintenance
Charlene Brehl, Office Assistant – Ext. 27
Receives calls for: Accounts Payable
Denise Foster, Sacramental Records Volunteer – Ext. 13
Receives calls for: Requests for Baptismal, First Communion & Confirmation Certificates, Godparent letters of good standing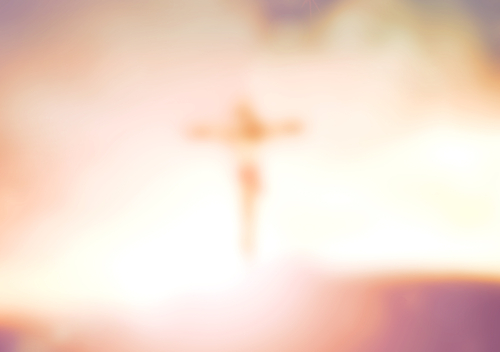 Pastoral Council Applications Are Being Accepted
It's that time of year when we ask parishioners to consider becoming a member of our Parish Council. Typically meets on the second Tuesday of the month,  and acts on behalf of the general parish membership in collaboration with the Pastor on a wide range of issues that promote our vision. Would you like to have a role in coordinating parish activities? Perhaps working with other religious and civic groups to identify and respond to those in need? Maybe you're called to identify and respond to the spiritual and temporal needs of parish members? Please consider applying for a position on the Parish Council.
Applications are due to the parish office by November 3rd. Please prayerfully consider serving our parish in this capacity
Click below to download the applications
Application to Join Parish Council 
Application to Join Parish Council Young Guarde
Whatever you do, do it for the love of Jesus." St. Alphonsa
Pastoral Council
The Pastoral Council acts on behalf of parishioners by collaborating and serving as an advisory board to the Pastor to provide recommendations about the spiritual well-being of the parish including Word, Worship, Community and Service. As a visionary council, it concerns itself with where the parish wants to be in three to five years.
Specific duties of the Parish Council include:
 Identifying, responding to spiritual and temporal needs of the parish as a whole.
 Developing leadership within the parish.
 Establishing parish vision and setting pastoral priorities.
 Implementing approved policy through a committee structure.
 Working with other religious and civic groups to identify and respond to the needs of the poor and marginalized.
The Pastoral Council meets on the second Tuesday of the month at 7:30 p.m. from September through June.
Rev. Fr. Venancio "Jun" Balarote, Pastor
Pastoral Council Leadership:
Julie Ghassab, Chair
Finance Council
The Finance Council assists, counsels, and advises the Pastor in the overall fiscal operations of Saint Nicholas Catholic Church in its mission to proclaim and spread the Gospel of Jesus Christ. The duties include:
 Ensuring that proper financial records are maintained for all parish assets and liabilities, revenues and expenses in accordance with the Chart of Accounts approved by the Diocese of Richmond.
 Assisting the Pastor, with the help of the parish administration, to develop a balanced parish budget for each fiscal year according to the priorities and goals set by the Pastoral Council and approved by the Pastor.
 Providing assistance to the Pastor in compiling an annual report of the parish's finances which is to be sent to the Bishop by August 15 of each year.
 Exercising oversight over all parish investments and finances.
Members of the Finance Council are parishioners who are appointed by the Pastor for a three year term. Persons are selected for their expertise in economics, general business management, banking law, accounting and financial investment. The Finance Council meets monthly throughout the year.
Finance Council Members:
Paul Battaglia, Chair
(757) 473-2500
[email protected]
Members:
Fr. Jun
Lora DiNardo
Brian Garrison
Lou Schager
Susan Thornton
Parish Life Ministry
The Parish Life Ministry is a parishioner led group whose mission is to create a dynamic social environment by coordinating and facilitating events, as a way of engaging our faith community fully in the total life of the parish.
Currently, the Parish Life Ministry comprised of a Steering Committee, Men's Club, Women's Club, Stewardship Committee, and Hospitality Committee coordinates:
 Stewardship Weekend
 Oktoberfest
 St. Nicholas's Feast Day – Breakfast With St. Nicholas
 Parish Receptions:  Lessons and Carols, Easter Vigil and First Communion
 Sunday Hospitality
 Parish Picnics
 Parish Carnival
 Welcoming events for new parishioners
Interested in joining the Committee?