Parish Leadership
Staff and parishioners at St. Nicholas express their Baptismal promises by serving and participating in the building of God's Church through the sharing of their time, talents, and treasure.
One of the many ways this happens concretely is through parish leadership positions such as:
 Pastoral Council
 Finance Council
 Parish Life Ministry
 Parish Staff
Parish Staff
The Parish Staff serves the parish in consultation and collaboration with the Pastor. They gather for prayer and monthly staff meetings for an assessment of Liturgies and events from the past month, a review of needs for the upcoming month, to provide ministry reports, and plan new events in support of the goals of our five year Pastoral Plan. The Parish Staff serves the pastor by participating in long term planning, visioning and implementation of parish Liturgies, Catechesis, Sacramental Preparation, Evangelization, Social Outreach and Pastoral Care.
Contact our Staff members at the parish office, (757)340-7231.
Fr. Venancio "Jun" Balarote, Pastor
Lora DiNardo, Pastoral Associate/Business Manager – Ext.16
Receives calls for: Anointing of the Sick, Visitation of the Sick/Homebound, Marriage Prep., Funerals, Annulments, Liturgy, Facilities Usage, Living Our Mission Campaign, ACH Direct Deposit Contributions
Angela Whitehouse, Director of Christian Formation & Evangelization – Ext. 13
Receives calls for: Sacramental Preparation – Baptism, RCIA, First Sacraments; Christian Formation grades K-6; Sunday Children's Liturgy; Vacation Bible School, Adult Christian Formation and Book Study small faith groups
James Gardner, Director of Music Ministry, – Ext. 18
Receives calls for: Adult, Family and Children's Choirs; Folk Group, Music
Courtney Beltrami, Youth Minister, – Ext. 13
Receives calls for: Middle School /Edge, High School / Life Teen, Confirmation, Youth retreats, Catholic Heart Work Camp
Dolores Machik, Social Ministries Coordinator – Ext. 26
Receives calls for: Crisis Assistance, Appalachia Ministry, Respect Life, Thanksgiving Baskets, Christmas Boards, Winter Shelter and the Food Pantry
James Throne, Maintenance Manager – Ext. 24
Receives calls for: Facilities maintenance
Grace Carlson, Administrative Assistant – Ext. 27
Receives calls for: Parish Database changes, Bulletin, Meeting space requests, Mass Intentions
Charlene Brehl, Office Assistant – Ext. 27
Receives calls for: Accounts Payable
Denise Foster, Sacramental Records Volunteer – Ext. 13
Receives calls for: Requests for Baptismal, First Communion & Confirmation Certificates, God Parent letters of good standing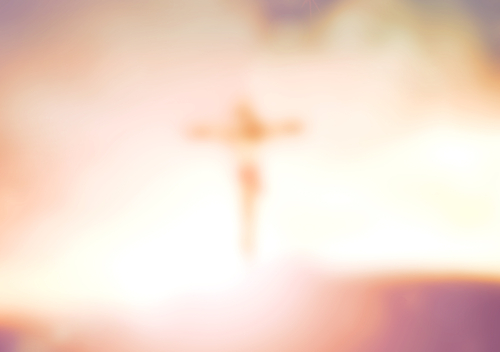 MASS TIMES:
Saturday Reconciliation 4:45pm
Saturday Vigil 5:30pm
Sunday 9:00am & 11:00am
Tuesday Adoration 10am – 6:45pm
Tuesday 7:00pm
Wed. – Fri. 9:00am
Pastoral Council
The Pastoral Council acts on behalf of parishioners by collaborating and serving as an advisory board to the Pastor to provide recommendations about the spiritual well-being of the parish including Word, Worship, Community and Service. As a visionary council, it concerns itself with where the parish wants to be in three to five years.
Specific duties of the Parish Council include:
 Identifying, responding to spiritual and temporal needs of the parish as a whole.
 Developing leadership within the parish.
 Establishing parish vision and setting pastoral priorities.
 Implementing approved policy through a committee structure.
 Working with other religious and civic groups to identify and respond to the needs of the poor and marginalized.
The Pastoral Council meets on the second Tuesday of the month at 7:30pm from September through June.
Rev. Fr. Venancio "Jun" Balarote, Pastor
Pastoral Council Members:
Jim Schrand, Chair
(757) 646-3454
jim@schrand.net
Rev. Mr. Jamie Morgan, Deacon
Mark Boettcher, At-Large
Matt Brehl, At-Large
Bennett Bussey, Young Guarde
Donna Lang, At-Large
Caroline Mangels, Young Guarde
Connor McKechnie, Young Guarde
Suzanne Richmond, At-Large
Dolores Machik, Social Ministries Coordinator
Youth Minister
Suzanne Richmond, Vice-Chair
(757) 340-1808
suzanneseidel@gmail.com
Bob Wick, At-Large
Pat Roll, Just Seniors
Ursula Muller, Ecumenical & Interreligious Committee
Georjeane Blumling, Liturgy Committee
Kathy Buccieri, Parish Life Committee
Lora DiNardo, Pastoral Associate / Business Manager
Angela Whitehouse, Director of Christian Formation / Evangelization
Finance Council
The Finance Council assists, counsels, and advises the Pastor in the overall fiscal operations of Saint Nicholas Catholic Church in its mission to proclaim and spread the Gospel of Jesus Christ. The duties include:
 Ensuring that proper financial records are maintained for all parish assets and liabilities, revenues and expenses in accordance with the Chart of Accounts approved by the Diocese of Richmond.
 Assisting the Pastor, with the help of the parish administration, to develop a balanced parish budget for each fiscal year according to the priorities and goals set by the Pastoral Council and approved by the Pastor.
 Providing assistance to the Pastor in compiling an annual report of the parish's finances which is to be sent to the Bishop by August 15 of each year.
 Exercising oversight over all parish investments and finances.
Members of the Finance Council are parishioners who are appointed by the Pastor for a three year term. Persons are selected for their expertise in economics, general business management, banking law, accounting and financial investment. The Finance Council meets monthly throughout the year.
Finance Council Members:
Paul Battaglia, Chair
(757) 473-2500
PBattaglia@ClarkNexsen.com
James Bolcar
Luisa Gowen
Karen LeRette
Robert Mariano
Rev. Mr. James Morgan, Deacon
Jeff Robertson
Louis Schager
Adjunct Member
Lora DiNardo, Pastoral Associate / Business Manager
Parish Life Ministry
The Parish Life Ministry is a parishioner led group whose mission is to create a dynamic social environment by coordinating and facilitating events, as a way of engaging our faith community fully in the total life of the parish.
Currently, the Parish Life Ministry comprised of a Steering Committee, Men's Club, Women's Club, Stewardship Committee, and Hospitality Committee coordinates:
 Stewardship Weekend
 Oktoberfest
 St. Nicholas's Feast Day – Breakfast With St. Nicholas
 Parish Receptions:  Lessons and Carols, Easter Vigil and First Communion
 Sunday Hospitality
 Parish Picnics
 Parish Carnival
 Welcoming events for new parishioners
Our Next Event:
The Women's Club will host a Welcome to New Parishioners at Hospitality Sunday following all Masses on the weekend of August 20th.
Interested in joining the Committee?