Adult Formation
Come, break open the Word with us!
At St. Nicholas, we provide a variety of ways that you, as an adult, can strengthen your faith and commitment to God.
Monday Night Study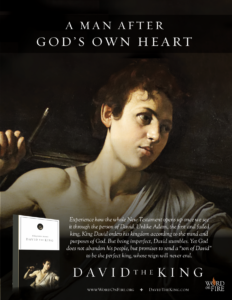 Saint Nicholas will soon experience how the whole Bible opens up once it's viewed through the person of King David in Bishop Robert Barron's recent Bible study.
David's kingship recalls the kingship of Adam in the Garden of Eden, and also foreshadows the kingship of Jesus Christ. Adam was the first king and steward of the rightly ordered Garden of Eden, but he failed. Later, David emerged as hope of Israel who sought to restore order in the Garden and bring the world under the lordship of God. But being imperfect, David did not fully accomplish this task.  So God promised to send a son of David who would be the perfect and eternal king.
Take this 6-session journey now and discover the man after God's own heart.
Join us for this 6 week study starting November 13, 2023! 
To learn more about this program check out the trailer below:
You can join in person or via zoom by using this link:
https://us02web.zoom.us/j/83817092533
For the women of the parish:
Walking with Purpose Bible Study resumes this September! Join us for a New study called Grounded in Hope.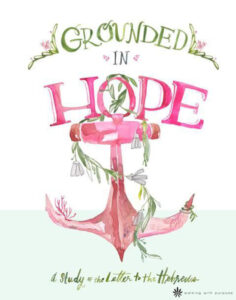 For more information check out our page: https://www.stnicholasvb.com/wwp/
To get added to the email list, or for questions contact Jacqui Branning at [email protected]
For the men of the parish:
That Man is You!
Saturday mornings from 6:30-8:00am
For those of you that are unfamiliar with TMIY, it is unlike anything else that you've experienced. It tackles real issues facing real men. It looks at the leadership role that has been entrusted to men and addresses the temptations and struggles men face in a culture that attacks authentic manhood. Finally, it helps formulate a plan that allows men to overcome these obstacles.
Here at Saint Nicholas, the program will be hosted every Saturday morning here in the social hall beginning September 16. We gather at 6:30am for individually-wrapped breakfast options and coffee. Then there's a presentation at 7:00 that combines the best scientific research with the teachings of the Church and wisdom of the saints. It's followed at 7:30 with breakout groups that provide the opportunity to discuss what's been presented. Finally, we're on the road by 8:00, to get back to our families or weekend activities.
The best way to judge a program is by its success. Men who've attended the program and have been Catholic their whole lives say this is the program they've been waiting for. They consider it a "home run", saying it is hard to imagine how the program content could get any better. Priests say that it literally transforms men and saves marriages. It's that powerful. From a test parish in Houston, TX, the That Man is You! program has quickly spread to hundreds of parishes throughout the United States and even internationally. Check out this promotion video to learn more about our upcoming year "All Things New":
For questions contact Steve Branning : [email protected]
For more information about that man is you check out their website: https://paradisusdei.org/that-man-is-you/
ATTEND LITURGIES:
In addition to weekend Mass, Liturgies are offered throughout the week:
Daily Mass, Tuesday – Friday at 9:00AM
Eucharistic Adoration, every Tuesday from 9:30AM – 5:30PM
"If we wish to make any progress in the service of God we must begin every day of our life with new eagerness." – St. Charles Borromeo