Adult Formation

Come, break open the Word with us!

At St. Nicholas, we provide a myriad of ways that you, as an adult, can strengthen your faith and commitment to God.
OPEN THE WORD:
 Bible Study every Monday from 7-8 p.m.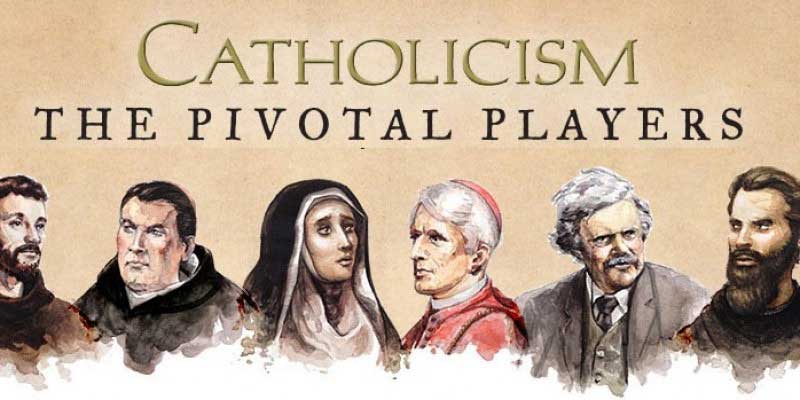 CATHOLICISM: The Pivotal Players
Discover the figures who shaped the Church and changed the world
Beginning January 29th
13 Week Series
Call parish office to register.
757.340.7231
or email:
stnicholasadmin@stnicholasvb.com
Last Day of Registration is January 7th
Who is invited?
All people who are interested in studying the word of God.
What's involved?
We pick a book of the Bible and read a chapter a week. We provide materials and discussion questions.
Mom's Scripture Study on Tuesdays at 10am
Join us as we break open the weekly Sunday readings and share our Faith with one another.
Women's Bible and Book Study, Wednesdays at 9:30 a.m.
ATTEND LITURGIES:
In addition to weekend Mass, Liturgies are offered throughout the week:
Daily Mass, Tuesdays at 7:00PM; Wednesday, Thursday and Friday at 9:00AM
Eucharistic Adoration, every Tuesday from 10:00AM – 6:45PM
"Holiness does not consist in doing extraordinary things. It consists in accepting, with a smile, what Jesus sends us. It consists in accepting and following the will of God." (Blessed Mother Teresa of Calcutta, Mother Teresa: In My Own Words)