BIBLE STUDY GROUPS

Meet new people. Seek Jesus

Bible Studies are a great place to make friends and grow in your relationship with Christ. See the Bible Study options below.
Bible Study every Monday from 7-8 p.m.
Who is invited? All people who are interested in studying the word of God.
What's involved? We pick a book of the Bible and read a chapter a week. We provide materials and discussion questions.
Mom's Bible Study: Wednesdays at 9:30 a.m.
All parish moms seeking Jesus are encouraged to join and read, study and discuss the Bible.
Download a flyer and share with other Moms you know!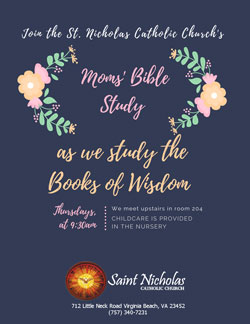 ---
Women's Bible Study: first and third Fridays at 9:30 a.m.
Is there a Friday study group?
Friday Evening Adult Study: Every Friday at 7:00pm.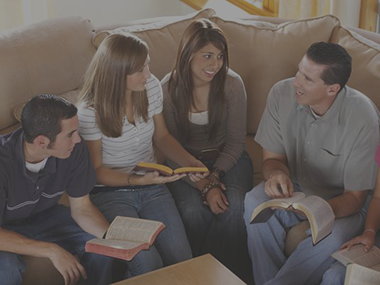 "As each has received a gift, use it to serve one another as good stewards of God's varied grace. (1 Pt. 4:10)"