CHRISTIAN FORMATION K – 5

FIND YOUR PLACE
CHRISTIAN FORMATION K – 5
St.  Nicholas Catholic Church provides a vibrant and exciting place for children of all ages to explore God and His teachings through our many youth programs, and our Christian Formation classes.
St. Nicholas ensures our youth are building meaningful friendships with parishioners, each other, and most importantly with Jesus Christ.
Ways we achieve this connection with children in grades K-5:
Christian Formation classes for grades K – 5
First Eucharist and First Reconciliation preparation
Vacation Bible School each summer in August
Children's Liturgy during the 9:00AM and 11:00AM Sunday Masses
Training for youth Altar Servers and Lectors
Children's Choir
Summer Art Contest for those in K-5
We welcome all children to build their faith, stewardship and love of Jesus through our programs at St. Nicholas.
Click here to print the Christian Formation registration form.
Click here to complete the Christian Formation registration form online.
Click here to PAY NOW for Christian Formation registration.
Vacation Bible School
Vacation Bible School will be July 31- August 4th at 9am-12pm. It is for Kindergarten-5th graders.
Click here to register for Vacation Bible School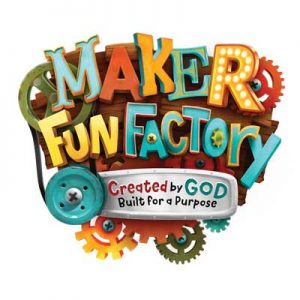 This year's theme is Maker's Fun Factory: Created by God Built with a Purpose
Check out the video for more information!
2017 VBS Theme release video from OSVCD on Vimeo.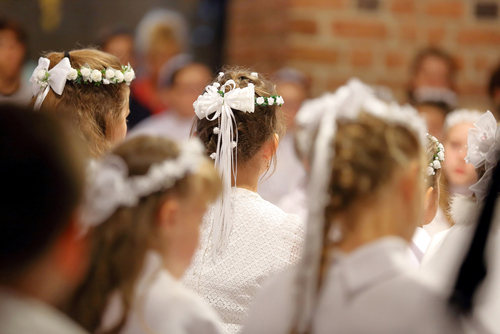 "This is eternal life, that they may know you the only true God, and Jesus Christ whom you have sent." (John 17:3)